Waimakariri Third-Fastest Growing Economy in New Zealand
21st August 2022
Waimakariri was the third-fastest growing economy in New Zealand for the year ending June 2022. That's the finding from the latest Waimakariri District Quarterly Economic Monitor by Infometrics, released last week.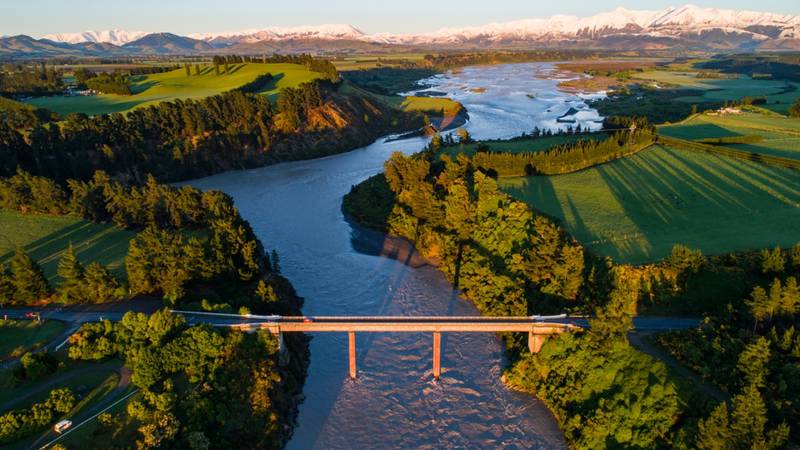 The report acknowledges the difficulties of the current climate, saying, "The economy is currently walking a tightrope between weak confidence, high inflation, higher interest rates, a tight labour market, and ongoing supply chain disruptions on one side, and the border reopening and a rebound from Red and the Omicron peak on the other."
Despite this, Waimakariri has shown a 7.3% growth in GDP to June 2022 with increases in residential building consents (+7.5%), house prices (+3.7%), consumer spending (+7.4%) and tourism expenditure (+7.3%).
The report indicates strong population growth as the main driver for most of the listed increases. A 2.9% increase in health enrolments over the year points to a continuation of Waimakariri's upward trend of attracting new residents.
Employment figures are also looking good for the district, with employment rates up 4.1% on last year – higher than the national average of 3.2%. Waimakariri Jobseeker Support figures were down 11.6%.
Tourism expenditure increased from $41 million to $44 million in the year to June 30. This was a 7.3% increase – a notable improvement on the country as a whole which saw a 6.6% drop in tourism expenditure on last year.
Visit Waimakariri Tourism Promotions Manager Janine Rogers says there are a number of factors at play here. "We are very lucky in Waimakariri in that we rely less on international tourists than other regions of the country. This means that our domestic market has remained strong throughout recent years and we are now also seeing more international visitor enquiries through our i-SITE on top of our steadfast domestic visitors."
Miles Dalton, Business Support Manager at Enterprise North Canterbury, says the report is surprisingly positive. "The past few years have obviously been really tricky to call when it comes to the economy. However, Waimakariri has consistently shown its resilience with better-than-expected outcomes each quarter, considering the challenges faced. This report is no different, and we are optimistic that it is an indication of continued growth ahead as business improves as the impact of Covid decreases."
The full report can be viewed on the Enterprise North Canterbury website.