Brew Moon Turns 20
24th October 2022
Amberley's Brew Moon Brewing Company is celebrating its 20th birthday this month.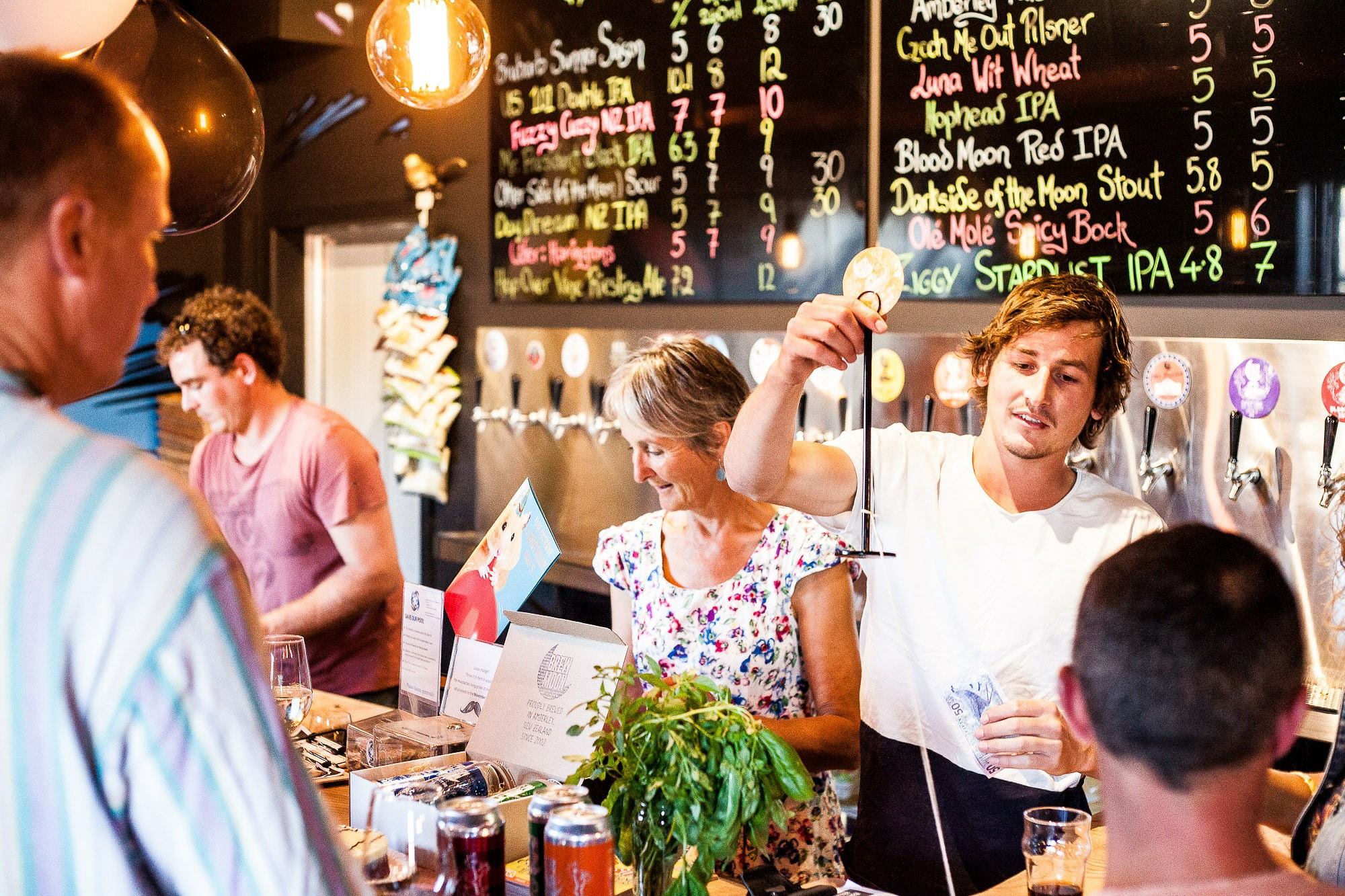 It was October 2002 when Belinda Gould and Keiran McCauley started brewing craft beer in North Canterbury. Inspired by a recent stint in California, where craft beer was booming, the pair were set on establishing their own brewery with a range of iconic brews for their local customers.
Fast forward 20 years and the industrious pair's dreams have well and truly come to fruition, with a full scale brewery, busy tap room and eatery in central Amberley. Along with their sons Toby and Oscar McCauley, Belinda and Keiran have spent the past two decades consistently improving their range of beers, and they have the awards to show for it.
"Over the past 20 years we have been lucky enough to win a range of medals of all shades at beer awards in Australia and New Zealand," explains Oscar. "Each medal has been a real highlight for us, along with invitations to be involved with two international beer awards in the UK."
Other stand out events over the past two decades include opening their current taproom and brewery on Markham Street in 2016, and raising over $30,000 for the Movember Foundation over the past six years.
There have been many a change of late at Brew Moon, with Belinda retiring, Becs Cope coming on board as head brewer, and a new partnership in the kitchen, but Oscar says thing are going well and the business plans to continue to grow.
"We have just started a new partnership with our friends and long-time customers Rod and Maty from Base Pizza/Base Food By Fire. This has allowed us to really focus on our brewery operation, whilst also allowing them to expand and improve our taproom offering. With specialisation on both sides of the business, we aim to grow slowly and sustainably, but will always remain Amberley's little local brewery."
To celebrate its milestone anniversary, Brew Moon is throwing a 20th birthday party on October 22nd, next door to the brewery. "We'll have a tasty range of food coming off the charcoal BBQ, delicious wine from our local buddies, live music from The Eastern and of course, plenty of great beer!" says Oscar. "This is a family-friendly event and we're looking forward to celebrating with all our regulars, friends, family and new customers."
Brew Moon Brewing Company is located at 12 Markham Street Amberley. The 20th birthday event starts at 1pm until 8pm on Saturday, October 22nd under the tipis, next door to the brewery.
For more visit www.brewmoon.co.nz.