Craig Patterson Signs Off From ENC Board
20th February 2023
Craig Patterson is signing off as Trustee of Enterprise North Canterbury (ENC) after completing six years on the Board.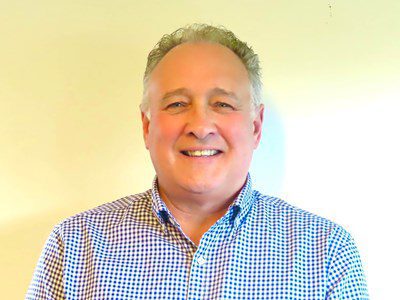 Director of North Canterbury Veterinary Clinics, Craig joined ENC as a Board Trustee in 2017 with a view to being involved in supporting business development and innovation.
Craig says his time on the Board has been rewarding.
"The opportunity to be a trustee of ENC has been a truly rewarding and memorable experience and I feel very proud and privileged to have been involved for the last six years. I have had the pleasure of working with an outstanding, visionary Board and a very dedicated and professional operational team led by Heather Warwick.
"Over my time on the board, we have had a number of events and economic impacts and the ENC team has been at the forefront of the support programs for businesses across the regions. This has been a truly meritorious effort by all involved."
ENC Chief Executive Heather Warwick says Craig has been a significant contributor during his time on the Board, with a particular insight into rural business needs.
"Craig's thoughtful consideration of real issues that rural businesses and communities face in North Canterbury has played a huge role in supporting ENC's direction in providing the appropriate services and support. We will miss his rural lens and broad experience.
"On behalf of ENC I would like to thank Craig for his valued six year voluntary commitment to the team and Board, and wish him all the very best for the future."
Despite his departure from the Board, Craig says he looks forward to seeing the continued development of the North Canterbury business community with the support of ENC, which is funded by the Waimakariri District Council and Hurunui District Council.
"The commitment to ENC from our councils is a credit to all involved, since the inception of the organisation. The Waimakariri and Hurunui communities and our extensive business infrastructure continue to see numerous innovative projects come to realisation and provide long term benefits from the councils' investment."
The ENC Board comprises the mayors of Hurunui and Waimakariri Districts, the CEOs of both councils and a number of Council-appointed Trustees who are all local business operators. With the exception of the mayors and CEOs, Trustees can serve for a maximum of three, three-year terms.