Harris Meats Promotion Showcases Local Provenance Brand
27th July 2022
MADE NORTH CANTERBURY has partnered with Harris Meats to fly the 'support local' flag in selected North Canterbury supermarkets this winter.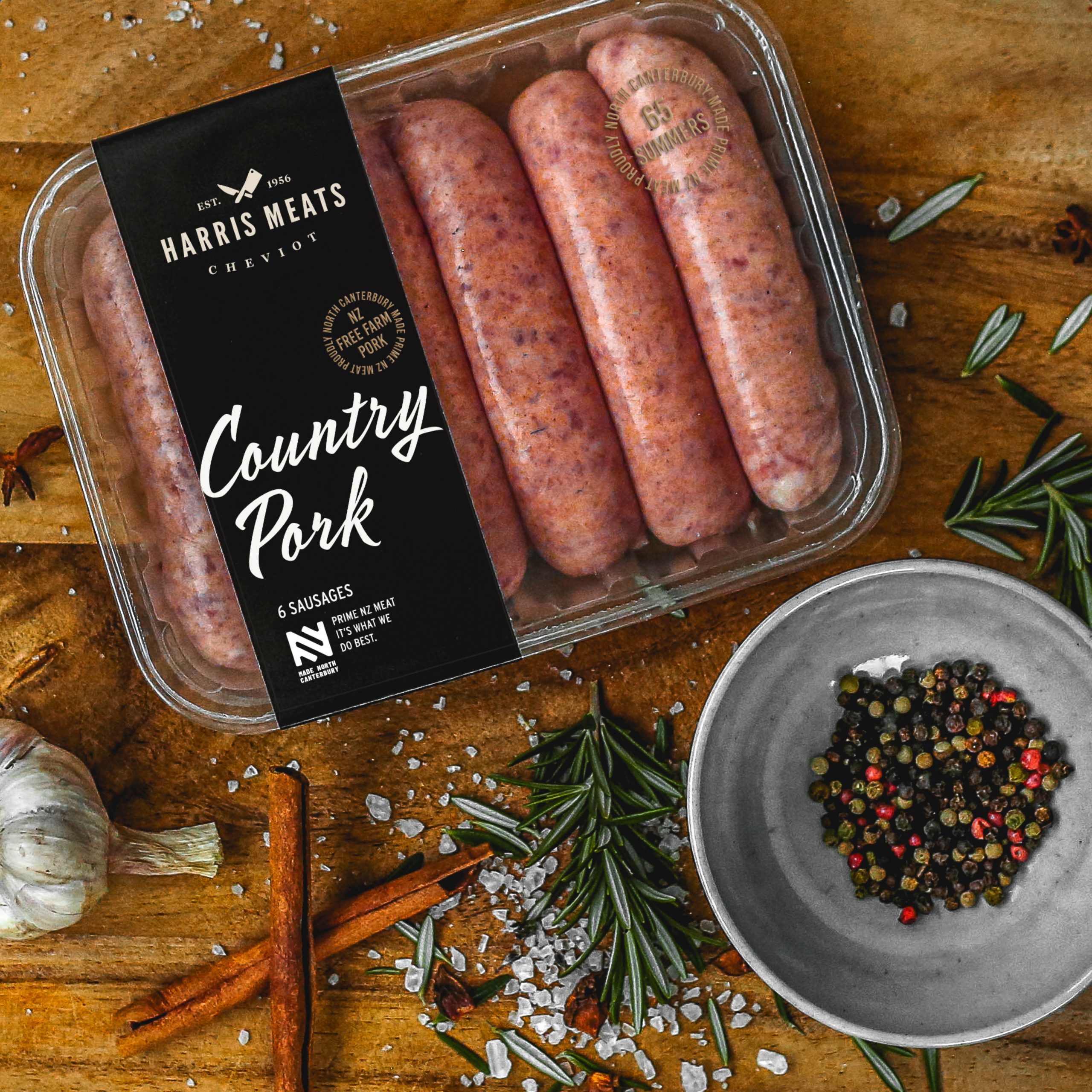 Throughout June and July, Harris Meats is offering discounts on its range of butchery items in Rangiora New World, PAK'nSAVE Rangiora and Ravenswood New World, and has opted to brand the in-store chillers with the MADE NORTH CANTERBURY logo mark and promote the MADE brand in their radio advertising.
Alissa Wilson, Food & Beverage Business Development Manager at Enterprise North Canterbury, said they were stoked to be included in the highly visible promotion.
"We couldn't be more pleased at the opportunity to prominently display the MADE NORTH CANTERBURY logo alongside Harris Meats products to help remind our local consumers where their meat has come from. Harris Meats was a founding member of the MADE NORTH CANTERBURY initiative and has always been at the forefront of championing the MADE NORTH CANTERBURY brand."
Harris Meats Managing Director Nick Harris adds, "We are proud members of the MADE NORTH CANTERBURY initiative. Our company shares the MADE NORTH CANTERBURY ethos of provenance, quality, authenticity and traceability. Profiling our affiliation with MADE NORTH CANTERBURY through this in-store promotion serves to remind our consumers that we are 100% locally owned and our products are locally grown and made."
Harris Meats also features the MADE NORTH CANTERBURY logo mark on all of its packaging, meaning consumers up and down the South Island can easily identify the provenance of their purchase.
Harris Meats was founded in Cheviot in 1956 and has been raising, processing and selling quality cuts of pasture-raised meat ever since. Their original butchery is still located in Cheviot and their processing plant in nearby Domett. Since the 1950s the company has acquired 1000 hectares of surrounding farmland to ensure they can manage the paddock-to-plate process.
Their range of sausages, mince, bacon, lamb, beef and pork are available at selected PAK'nSAVE, New World, Four Square, On the Spot and Raeward Fresh stores throughout the South Island.
MADE NORTH CANTERBURY is an Enterprise North Canterbury initiative launched in 2020 as a platform to showcase the diverse food and beverages made, grown, reared and caught in North Canterbury. As the region's first provenance brand it aims to put local food and beverage producers on the map and form a tight-knit and resilient food and beverage community.
Visit www.madenorthcanterbury.co.nz for more.