Management Training Futureproofing Local Businesses
20th September 2023
Enterprise North Canterbury (ENC) is encouraging local businesses to futureproof their business by register for an upcoming workshop aimed at upskilling management and supervisory staff.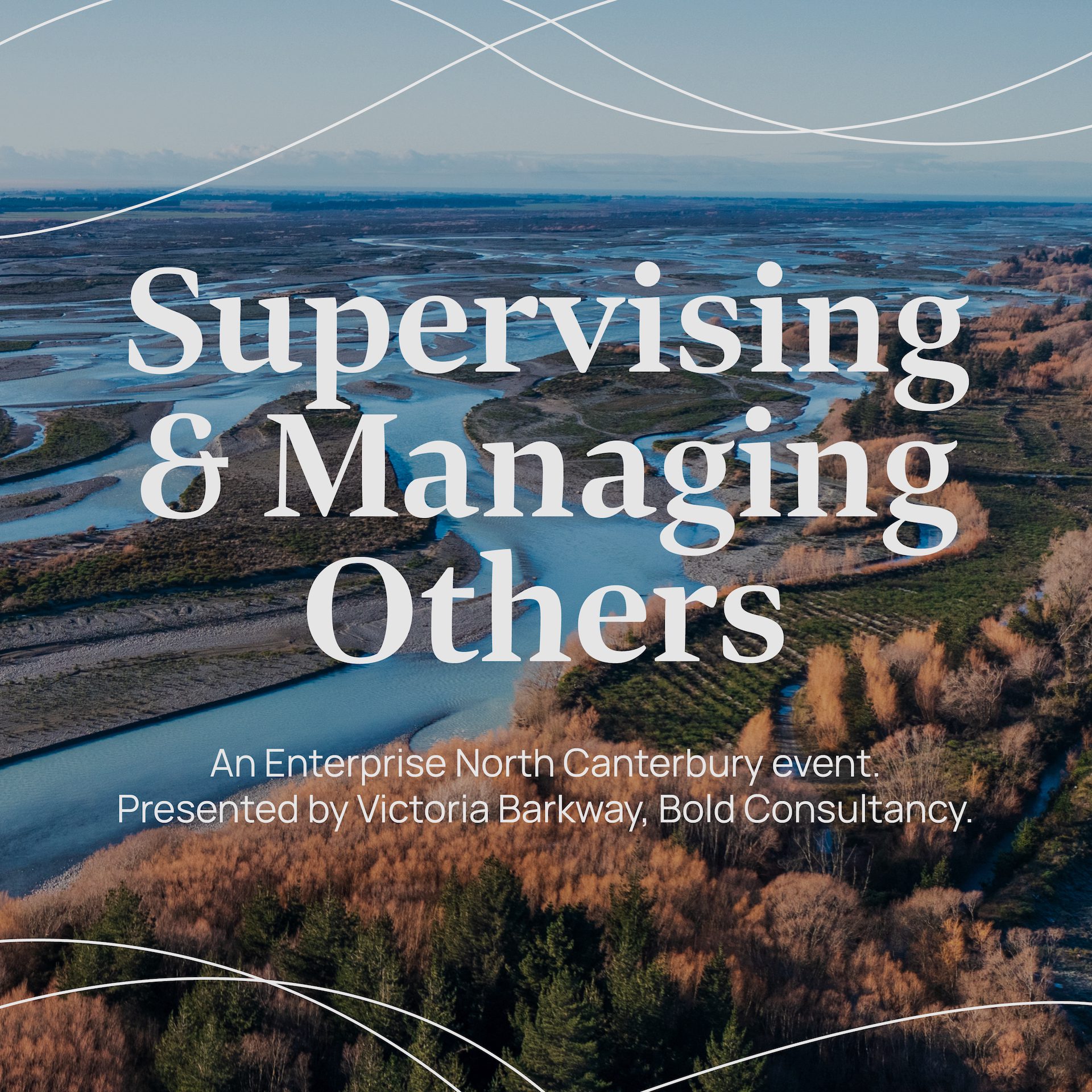 Supervising and Managing Others is a two-day course facilitated by Victoria Barkway of Bold Consultancy, to be held at the ENC Business Centre on October 2nd and 9th. The event has proven consistently popular with local business operators, with sold-out sessions in almost all of the 20 instances it's been held at ENC in the last 11 years.
ENC Chief Executive Heather Warwick says that empowering senior staff with the knowledge and confidence to carry out their job well is a futureproofing investment for any business.
"Businesses of any size will benefit from a leadership team who can effectively and efficiently manage staff. We've seen first hand the positive effect that this amazing course has had on local businesses and we're thrilled to be offering it once again, thanks to the inimitable Victoria Barkway."
Victoria is the Founding Director of Christchurch-based Bold Consultancy and has over 18 years' experience in business leadership, management, supervisory and team training. She developed Supervising & Managing Others specifically for ENC with North Canterbury businesses in mind.
Richard Stalker who owns Keswick Farm Dairies in North Canterbury has sent five of his staff on this course over the years. He says each staff member gets something different from the course.
"The common thread is the coaching and support from Victoria, which is responsive to the needs of each person. Our team members gained increased empathy for other people's points of view and I noticed their approach to our business change from an employee mindset to an owner's mindset."
Heather adds, "Difficult economic times are often the best time to invest in your business; futureproofing for challenges ahead. Supervising & Managing Others is a quality investment for any business. Furthermore, under the Regional Business Partners programme, businesses may be eligible for up to 50% off the course costs, which is a huge saving. We ask anyone thinking of registering for the course to contact our Business Growth Advisor Guy Graham to find out if they're eligible for this discount."
Supervising & Managing Others will be held at the ENC Business Centre from 9.15am until 4.15pm on October 2nd and October 9th, with two sessions each day. For more information, including full course details, cost and the registration form visit www.enterprisenorthcanterbury.co.nz/training-events.