The North Course Proving Popular
14th November 2023
The North Course - North Canterbury's celebration of local food, beverage and hospitality – is proving popular with local diners part way through the month-long event.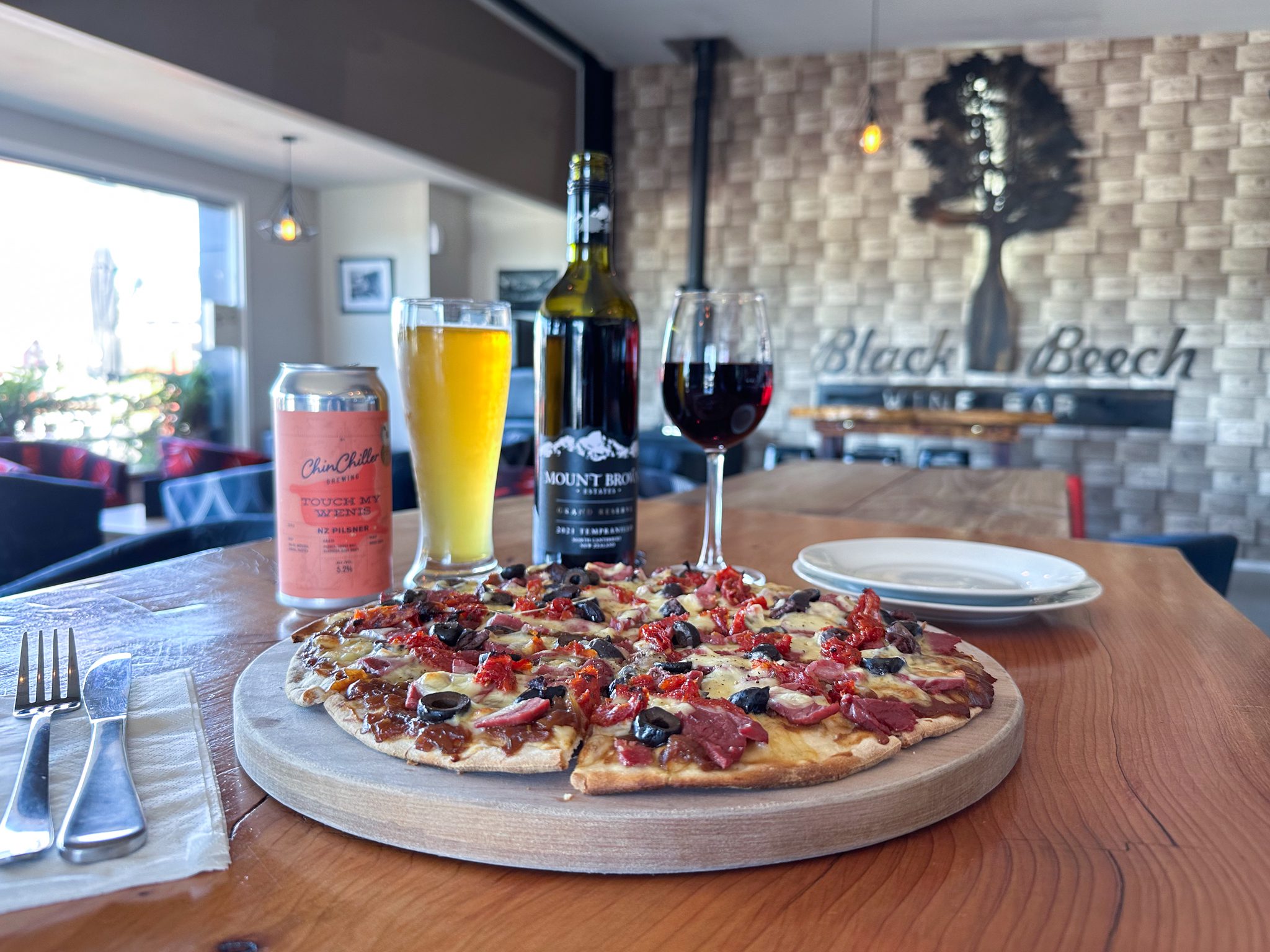 To date, there have been over 300 ratings submitted by the public via The North Course website. Last year, the inaugural event garnered 206 ratings for the entire month.
Taking place throughout November 2023, The North Course is run by Enterprise North Canterbury's food and beverage provenance brand MADE NORTH CANTERBURY and features 21 delicious dishes crafted by local restaurants, cafes, wineries and bakeries from Kaiapoi to Hanmer Springs. Each dish entered into The North Course must contain at least one locally sourced ingredient.
Diners are invited to order The North Course dish at any of the participating eateries then head online to www.thenorthcourse.co.nz to submit a rating for the dish and enter to win a luxury weekend prize package.
The participating hospitality outlets are also vying for a chance to be featured in Cuisine Magazine by garnering the most votes throughout the month.
Dani Reilly, owner of Black Beech Wine & Pizza Bar in Oxford, which won the most votes in the 2022 event said, "The North Course is going really well. Our patrons remember The North Course from last year and are eager to enter the competition. We're really pleased to be involved in The North Course again this year. It is such a great campaign and you really get to know your local producers." Dani says their entry – View Hill Pizza, which features local lamb and local olives – is very popular with their customers.
The North Course organiser Kelly Lynch of Enterprise North Canterbury says that at the mid-way point, the event is running well. "We're half way through November now and we've received over 200 ratings, which we're really pleased with. There's still plenty of time for diners to get out there and enjoy the delicious dishes that our clever local hospitality providers have created, and get themselves in the draw for our amazing prize package."
One lucky diner who has submitted a rating before the month's end will be randomly drawn as the winner of a night for two at Greystone PurePod, a long lunch for two at Greystone Cellar Door, two tickets to the North Canterbury Wine & Food Festival and a luxury spa experience for two at Hanmer Springs Thermal Pools & Spa.
"By encouraging our local diners to get out and support our local hospitality outlets, who are in turn supporting our local food and beverage producers and growers, The North Course is a beautiful circle of locals supporting locals," explains Kelly.
A number of local supermarkets are also supporting the event, with The North Course displays in store at Pak'nSave Rangiora, New World Ravenswood and New World Durham Street during November. The displays feature North Canterbury ingredients available in store as well as some specially created North Course recipes created by The Modern Mess – an Amberley-based recipe subscription service.
"The supermarket displays are a reminder that locals can create their own North Course dishes at home, any time, with delicious, quality, locally grown ingredients," says Kelly.
Visit www.thenorthcourse.co.nz to see participating eateries and their dishes.