Winter Events Return to North Canterbury
25th May 2022
The North Canterbury community is looking forward to a busy winter events calendar after several years of cancellations and postponements.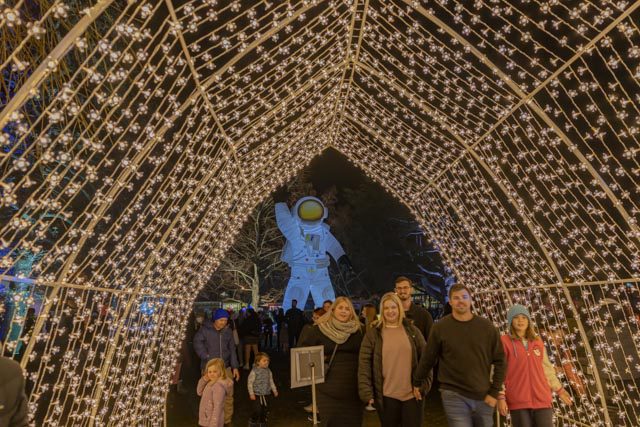 With the Covid-19 Protection Framework now at Orange, large scale events can go ahead unrestricted and without the threat of cancellation for the first winter in two years.
The MainPower Light Festival (previously the Rangiora Light & Sound Festival) is returning to Rangiora in July after an absence in 2021 due to Covid Alert Levels. This year's event on July 1st and 2nd promises to be 'Bigger, Better and Brighter' than the 2020 event, with new installations and attractions.
The ever-popular Blackwell's Fire & Ice Festival is also back for 2022, promising a day-long schedule of live music, ice sculpting, fire poi and a food and craft night market in Kaiapoi.
Visit Waimakariri District Promotions Manager Janine Rogers, who compiles the Waimakariri Events Calendar, says the North Canterbury community is ready for the return of events. "It's really exciting to have our large events returning this year. Along with our district's regular farmers markets, live music gigs and art exhibitions, our local community can expect a busy and varied event calendar this winter."
There will be plenty to do to celebrate the nation's inaugural Matariki public holiday on Friday, June 24th including the Celebrate Matariki Festival in Kaiapoi and the Matariki Truffle Hunt + Lunch event in Waipara. This hugely popular foodie event involves a truffle hunt where you learn about the incredible perigord truffles grown in North Canterbury, followed by a five-course wine-matched lunch at Black Estate Winery, incorporating local truffle throughout the menu.
Matariki is also being celebrated in Oxford with The Winter Lights & Matariki Celebration offering a calendar of events throughout June.
New this year, the Brew Moon Brewing Company's Last Saturday events will be taking place throughout winter. The last Saturday of each month sees an intimate community-focused get-together adjacent to the Amberley brewery with delicious food, beer, mulled cider and live music all set up under atmospheric tipis. Proceeds from ticket sales go to a different local community group each month.
Other popular events set to return to North Canterbury this winter include the Charles Upham Retirement Village Big Splash on July 1st in Rangiora, the Hanmer Springs Alpine Winter Festival throughout July and the Corcoran French Kaiapoi Art Expo on July 16th – 17th.
Head to visitwaimakariri.co.nz/events for a calendar of Waimakariri events or visithurunui.co.nz/events for a Hurunui events calendar.